Senegal's new international airport chooses smart surveillance & car park management from Hikvision SHARE
Senegal's new Blaise Diagne International Airport has chosen to minimise its parking lot headaches and secure its massive freight zone with intelligent Smart surveillance, from the world's leading supplier of innovative video surveillance products and solutions, Hikvision.

Officially opened by Senegalese president Macky Sall in December 2017, Blaise Diagne Internationa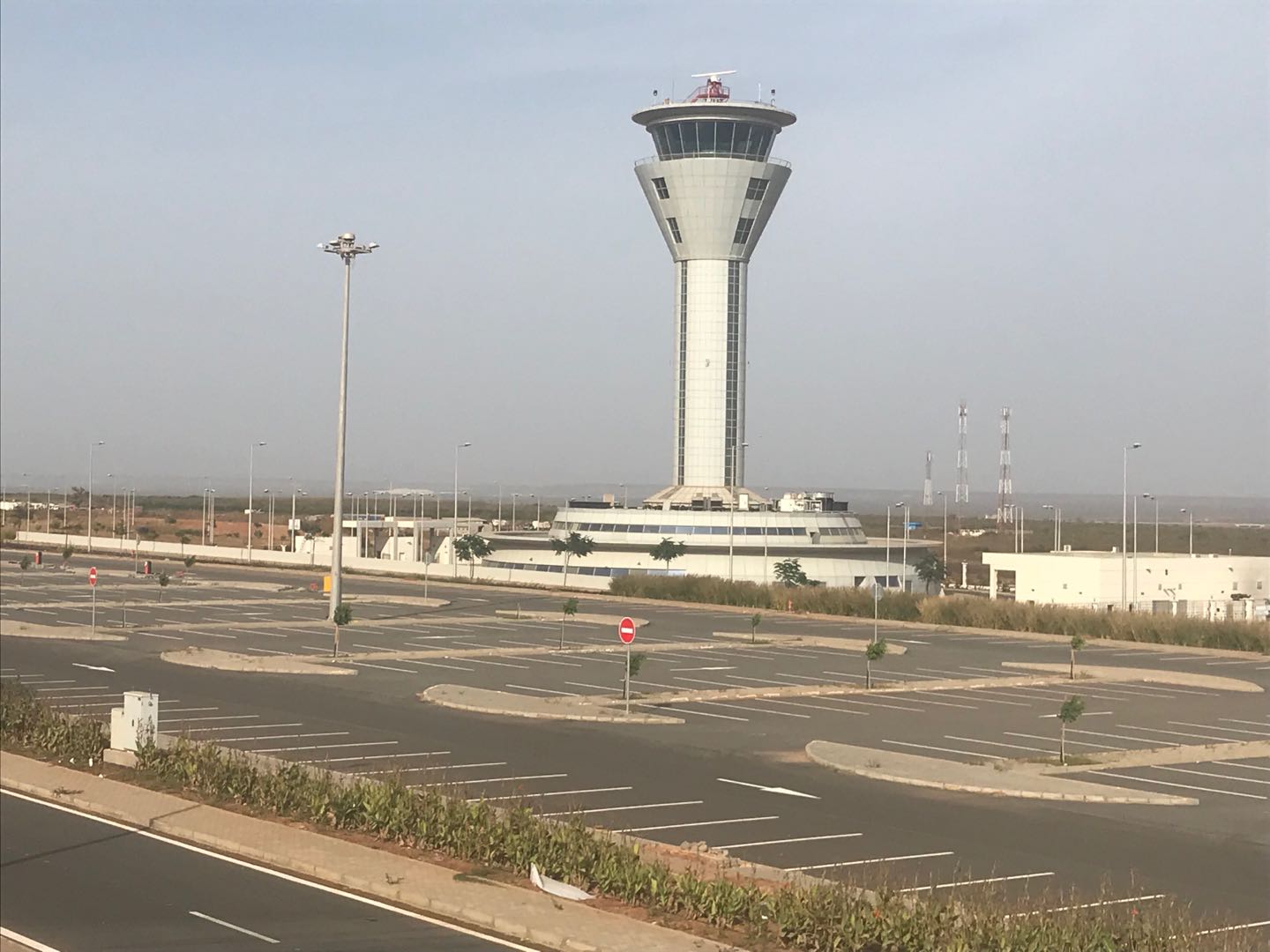 l Airport (AIBD) covers 4,500ha of land located near the town of Diass, 47km from the capital of Dakar. Built at a cost of $575 million, the new airport is one of the largest travel hubs in West Africa, with a main runway designed to accommodate long-haul aircraft such as the A380 and B787. Approximately 3 million passengers are expected to travel through AIBD annually, increasing to 10 million by 2035.

Served by leading airlines including Air Algérie, Air Côte d'Ivoire, Ethiopian Airlines, Air France, Kenya Airways, Tunisair, Iberia and South African Airways, catering for passengers with state-of-the-art infrastructure, the airport's car parking and freight zone are being secured and managed with the help of a Hikvision intelligent surveillance system.

With a two level 42,000m2 main passenger terminal and 12,800m² cargo terminal building designed to handle 50,000 tons of cargo and 80,000 aircraft movements annually, the new airport offers a long-term solution to intra-African economic activity, providing excellent levels of aviation connectivity.
Parking management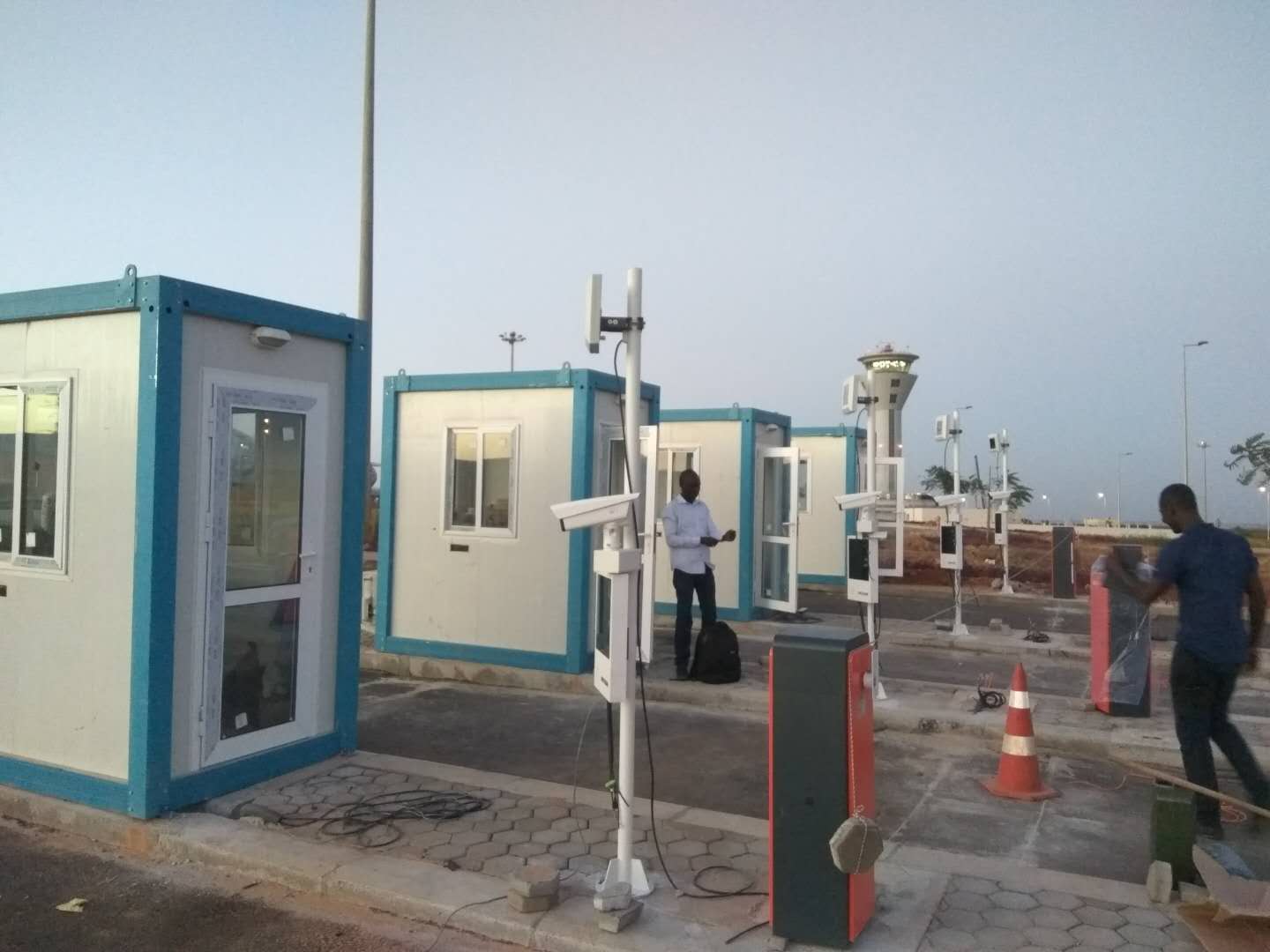 To address the security, efficient management and profitability objectives of the airport's 17 car park entrances and exits, operator Senecar enlisted the help of Hikvision Authorised Distributor, CST Securite.

As a Hikvision Authorised Distributor, CST Securite capitalised on the support of the Hikvision Technical team, and all parties worked to confirm the final specification to meet the needs of the airport's car parking and freight zone security surveillance, and site management requirements.

Drawing on specialist products from Hikvision's Smart Parking Management Solution, for the airport's car park areas, CST Securite installed 17 x DS-TCG225 2MP HD resolution ANPR cameras, featuring built-in whitelist, LPR identification support, barrier/gate control and audio output.
Effective access management
The Hikvision Smart Parking Management System employed at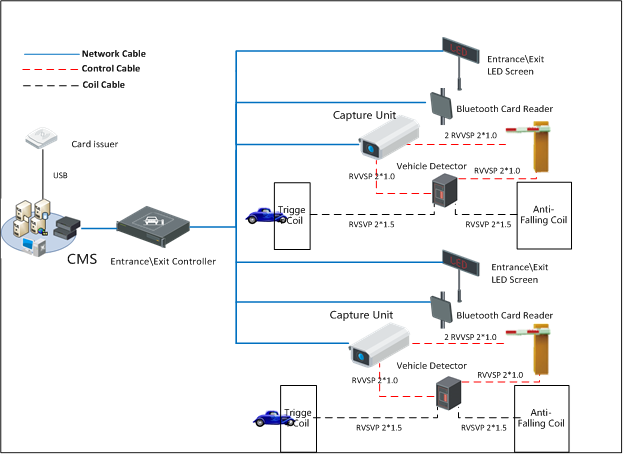 AIBD uses the latest barrier technology combined with Hikvision industry-standard ANPR (Automatic Number Plate Recognition), to ensure seamless, managed vehicular entrance and exit from parking lots. Fast vehicle identification and integrated barrier control software means queues are kept to a minimum – which means greater vehicle flow can be handled to increase the productivity and efficiency of the car parks.

The industry-leading Hikvision Darkfighter and True WDR imaging technologies employed in the airport's ANPR system were specified to deliver crisp and clear recognition, alongside a recording of every vehicle using the car parks day and night.

A development beyond traditional technology, the airport's car park barrier activation is not driven by traditional sensor coils in the floor (that detect a vehicle waiting to enter or exit), but by highly accurate 'radar' sensors. This technology enables far simpler installation and maintenance, as no ground works are required to dig across roadways or pedestrian pavements to install the traditional sensing coils and their cables. Additionally, the Hikvision radar solution is not affected by local environmental influences such as light, dust or rain, that can inhibit the performance of traditional sensing coil based solutions. Radar is also a much more reliable technology, as pedestrians as well as vehicles, can be detected far more accurately – ensuring a much safer operation within the airport's busy vehicular and pedestrian traffic environment.
Helping Senecar to maximise their operation, the system provides invaluable statistical and analytical parking lot information, supplying status history, parking usage rate and parking vehicle flow, to name but a few.

Underlining the advanced performance capability of the Hikvision Smart Parking Management System, a range of configurable alarms helps the ANPR system operators to manage daily activity, such as unauthorised parking, over-time parking and illegal access, which all helps to support highly-effective vehicle and security management.
High-level freight security
Designed to handle 50,000 tons of cargo and 80,000 aircraft movements annually, AIBD's 12,800m² cargo terminal building located to the south-west of the runway accommodates the airport's freight handling, and incorporates a number of storage areas, freezers, office facilities and electromechanical service areas.

To integrate with the airport's mix of security measures and site management, CST Securite liaised with the airport security team to identify the most advantageous locations to install the freight zone cameras. Designed to capture a comprehensive view of all key internal and external areas, a mix of Hikvision DS-2CD2T42WD 4MP / DS-2CD2T22WD 2MP full HD EXIR Bullet Network Cameras with built-in IR to 50m, and DS-2CD2142FWD 4MP / DS-2CD2122FWD 2MP full HD Vandal-resistant Network Dome Cameras with built-in IR to 30m and edge storage – all with IP67 protection were installed.

Supporting the Hikvision cameras' high-performance imaging, their on-board VCA alarm activation parameters was set-up for individual camera scenes, to provide automated alarm activations and situation awareness of any predetermined set of events within each cameras' view.
To provide the airport's security and management teams with effective real-time and playback monitoring, at the control room, Hikvision NVR-7332NI-E4/16P Embedded Plug & Play NVR's and a DS-7716NI-I4 NVR were installed to provide up to 6MP resolution recording. Simple and intuitive systems control is provided by Hikvision's iVMS-5200E Control Software, enabling all aspects of the surveillance system to be managed effectively.

Commenting on the AIBD installation, Kevin Zhu, General Manager of CST Securite said: "Having used their products many times before on other high-profile projects, we had no doubt that the choice of Hikvision surveillance products would provide the customer with an efficient, and reliable intelligent surveillance solution. We can confirm the good reputation of Hikvision products' quality is backed by an equally good experience of their after-sales service."